If you are about to buy a new wardrobe for your bedroom and you are deciding which wardrobe to choose, what is important to have in your wardrobe and which wardrobe will fit your room, we have prepared a guide with tips for choosing the wardrobe that is right for you:
Sliding cabinet or door cabinet opens?
If room conditions do not allow a cabinet with door cabinet opens, then the question is left to you.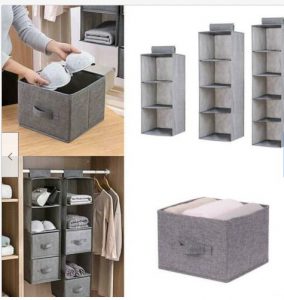 Many people are debating in the first stage whether it would be better to buy a cabinet with sliding doors which is usually prettier, more elegant and practical since objects and furniture such as a dresser or chair can be placed next to it.
At the same time, a cabinet with sliding doors is usually more expensive, and people sometimes fear the breakdown of the mechanism.
Measurements
Before purchasing the closet, check its exact dimensions in relation to the room, and of course do not forget to consider the door opening area if you chose a cabinet with open doors.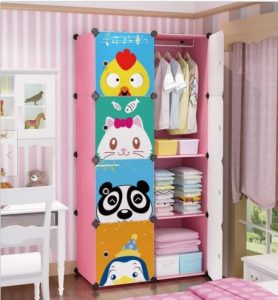 It is worth buying a wide cabinet with deep shelves where you can also store blankets and bedding. You may want to keep quieter clothes for the younger children. If this is a children's closet, consider that you may need the closet for your additional children.
It is also advisable to choose a wardrobe that reaches the room ceiling and thus utilize storage to the maximum possible.
The color of the closet
Color is of course a matter of personal taste, and also depends on the tones that dominate the room. If your room is bright, a dark-colored closet will attract attention and break the brightness, while a light-colored closet will swallow the overall shade. If your room is colorful, you can choose a colorful wardrobe to suit the general atmosphere.
Dark shades such as gray or black and the white color are considered classic shades, so typically a classic shade cabinet will suit you for many years and will also fit if you want to change the room design. A classic shade cabinet will blend in with more different furniture and shades.
Quality and price
A cabinet made of high quality materials will cost more naturally than a cabinet made of simple materials, but it will likely last longer.
If you plan to move into an apartment in the coming years or plan to redesign your apartment or bedroom, a classic wardrobe can accommodate more spaces, and a cabinet made of high quality materials will survive better in the aisles.
In any case, a cabinet made of high quality materials will last for many years and will save you a longer time dealing with buying and transporting a new cabinet.